Mauritius Oil Refineries (Moroil) started its commercial operations in 1968 – the very year when Mauritius became independent. In line with the national import substitution policy, Moroil set out to ensure the Mauritian population a continuous supply of locally refined and packed edible oils of international quality, at competitive prices.
Today Moroil offers in addition to its range of vegetable oils, a selection of quality food products from various countries, renowned for their food industry as well as for their gastronomy.
Refining
The refining process undertaken at Moroil involves the transformation of crude oil into a marketable product by ensuring its stability and preserving the best of its nutritional values and its organoleptic properties. This optimum refining process allows the Moroil oils to preserve the best of their natural values in order to provide us with their essential goodness on a daily basis.
See our Activity process chain - Click here.
Packing
We are equipped with state-of-the art machines to pack the whole range of products required to satisfy customer needs. All the packaging processes are subject to strict metrological controls to ensure that the correct quantities are being supplied to customers. Moroil Rani is packed in 1L Pouch, 1L PET bottle, 5L and 16L plastic Gallon. Moroil Soya is available in 1L PET bottle and 4L PET Gallon. Moroil Sunflower is sold in 1L PET bottle and in Tins of 16 L.
Import & Distribution
We make worldwide trading easy
We have implemented a distribution network around the island in order to answer to the demands of the market, notably the emergence of shopping centres, hotels and restaurants. Moroil has a fleet of 9 vehicles and authorised distributors to handle the distribution of its local and imported products throughout the island. Our vehicles are equipped with GPSs to optimise our service.
Sales & Merchandising

Our sales & merchandising team is a force to be reckoned. Our team's passion for excellence and dedication to customer satisfaction drive us to consistently deliver exceptional results. Our team of sales representatives and merchandisers is set up to support the activation of products to enhance our brands visibility on the market.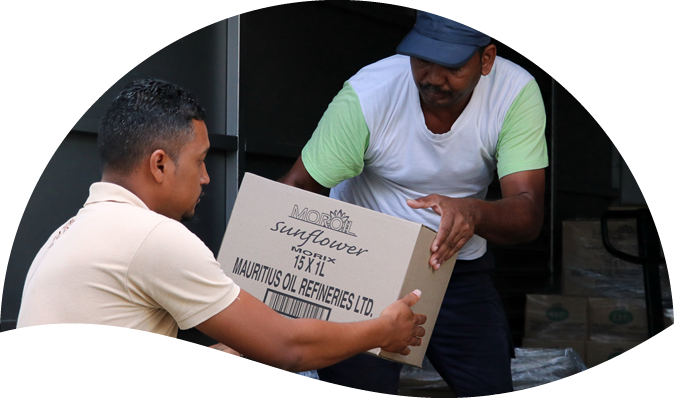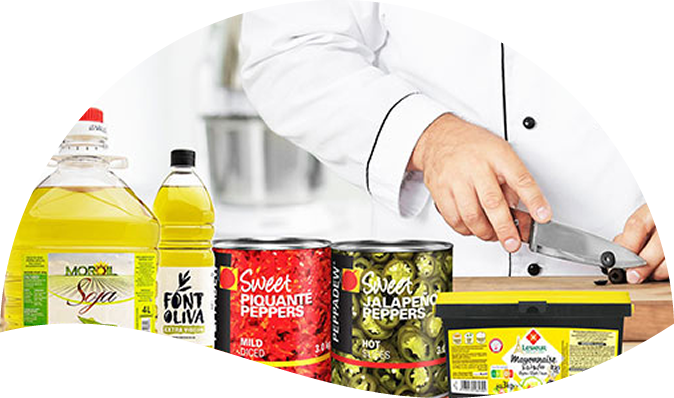 Horeca

Our HORECA department was established in 2009. In constant development in order to offer its customers a high quality of services and products. We offer our own range of vegetable oils and a selection of products imported from renowned European countries for the quality of their food industry as well as for their gastronomy.
Marketing

Working in an active sector. Our creative and dynamic marketing team is dedicated to elevate and bring our brands to life. With a good understanding of consumer behaviour, market trends and new marketing tools, we craft campaigns and drive brand awareness. From developing innovative marketing strategies to impactful digital and traditional campaigns, we are committed to optimise our performance.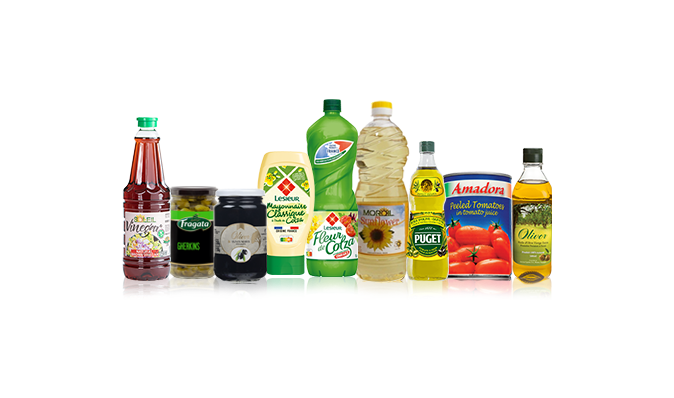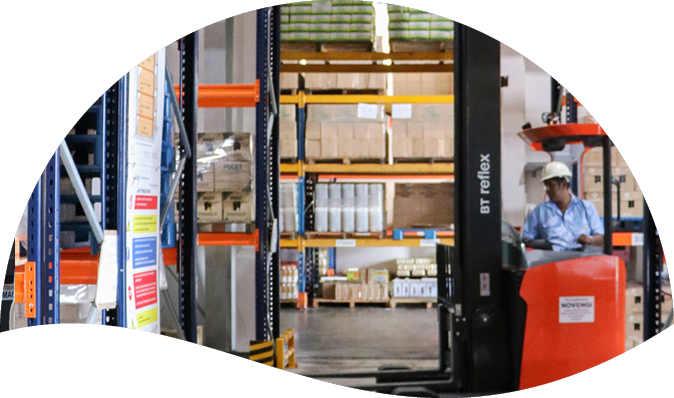 Warehousing

In 2017, following the increase in volume of production and to provide for the future possibilities foresee in commercial distribution, MOROIL built its new warehouse, thus increasing the storage capacity by approximately 125%. Our warehouse facility always operates under the highest standards of safety and hygiene assuring the best handling conditions.